

Algacifo 3000 e' un innovativo prodotto fertilizzante, TOTALMENTE A BASE VEGETALE, creato grazie ad un processo produttivo che consente di amplificare l'efficacia dei composti naturali contenuti nelle matrici organiche di base. La fonte principale deriva dalle Alghe Marine Brune (Ascophyllum nodosum) originarie dei fondali rocciosi nei mari del Nord, ricca di nutrienti, vitamine, polisaccaridi, promotori naturali. L'altra componente organica e' caratterizzata da una frazione vegetale che apporta lieviti, enzimi, proteine, oligosaccaridi, acidi nucleici, ATP.
Pesticides and Estimates -

Consult the procedure for the purchase of plant protection products and for the personalized quantity of products.

Secure payments -

Buy with confidence, all payment methods on our site are safe and reliable.

Prompt delivery -

Choose express shipping in 24/48 hours or standard delivery in 4 days.

Returns and refunds -

You can return the purchased products within 14 days of the order at no additional cost.
Algacifo 3000, somministrato durante il ciclo colturale, consente di ottenere produzioni elevate e di qualita' superiore:
- Aumento della resistenza a stress ambientali fisiologici.
- Favorisce la fotosintesi clorofilliana con incremento della superficie fogliare e della produzione.
- Riduce la cascola dei frutti.
- Migliora lo sviluppo radicale nelle fasi iniziali con conseguente maggiore capacita' di assorbimento dei nutrienti.
- Riduce la suscettibilita' a microcarenze.
- Produzioni finali con elevate caratteristiche organolettiche (colore, zuccheri, ecc.), maggior peso specifico, maggior conservabilità.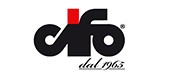 Data sheet
Length

21

Height

28

Depth

18

Weight

7

Utilization

Consentito in agricoltura biologica

Composition

Azoto (N) Organico 2% , Carbonio (C) Organico Totale Di Origine Biologica 10%, PH: 7, Sostanzaorganica Con Peso Molecolare Nominale

Condition

Nuovo
No customer reviews for the moment.
Customers who bought this product also bought:
10 other products in the same category: