

A scissors for semi-professional pruning facilitated, which works with a very light built-in battery, which allows you to work without any cable, ensuring great freedom of movement by those who use them and therefore, greater dexterity and functionality in carrying out pruning operations. Thanks to this system, the scissors facilitates the maneuvers of the various activities, making pruning less tiring. The instrument is also supplied with two lithium-ion batteries and with a self-lubrication system of the blades, which are able to make about 80 cuts per minute.
Pesticides and Estimates -

Consult the procedure for the purchase of plant protection products and for the personalized quantity of products.

Secure payments -

Buy with confidence, all payment methods on our site are safe and reliable.

Prompt delivery -

Choose express shipping in 24/48 hours or standard delivery in 4 days.

Returns and refunds -

You can return the purchased products within 14 days of the order at no additional cost.
- Ideal for winemakers and fruit growers who need to operate in the absence of motor compressors or compressors hooked to the tractor;
- It has an extremely low weight (0.910 kg) and an ergonomic handle that does not cause any discomfort to the operator during cutting operations;
- Cutting diameter Ø 32 mm. The high-strength steel blades allow clean and precise cuts without any burrs, guaranteeing 80 cuts per minute.
- Opening 56 mm
- The Stark M scissor is equipped with an LCD display, from which you can view the cuts made and the level of remaining charge.
- Power 16.8 V
- Equipped with a blade self-lubrication system.
- Supplied with two batteries, with each of which you can carry out 2-3 hours of pruning.
- Battery voltage14.4V/(16.8V max) and charging time 1.5/2 hours per battery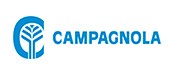 Data sheet
Length

34

Height

18

Depth

14

Diameter

32

Weight

3

Utilization

Pruning

Maximum power

16,8 V

Condition

New
No customer reviews for the moment.
Customers who bought this product also bought:
10 other products in the same category: